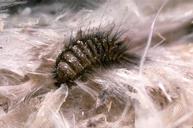 Welcome to Carpet Beetle Control We can help with all your Carpet Beetle Control Problems for both domestic and Commercial customers.
Pest Control southend is committed to providing an efficient and dependable Pest Control and prevention service in . We aim to provide a safe working environment for our customers whilst complying with legislative and audit requirements.
We have gained many customers through recommendations over the years, both from the commercial and domestic market.
St George's Pest Control Ltd is a member of the BPCA (British Pest Control Association) and has several accreditations including CHAS, Construction line, Safe Contractor, CSCS and have been approved by the Essex County Council – Buy with Confidence scheme.
For all your Carpet Beetle Control Problems and for a Carpet Beetle Control Quote in please contact us on 01702 278024.
Carpet Beetle
• The carpet beetle is 2-4mm long and is mottled brown, grey and cream
• The adult carpet beetle lays its eggs in fabric or fluff in buildings and old bird's nests
• It is the larvae of the carpet beetle (known as woolly bears) that feed on feathers, hair, fur and wool and cause the damage to carpets and most natural fibres in the home
• The adult carpet beetle feeds on pollen and nectar of flowers
• The larvae are about 4mm long and are covered in brown hairs and are sometimes found in airing cupboards where they have wandered along pipes from roofs in search of food (typically clothes and blankets and carpets).
• Carpet beetle larvae damage is evident in round holes appearing along the seams of fabric where the grubs bite through the thread.
• The first signs of a carpet beetle infestation may be cast skins left by the larvae as they shed their skin
Treatment:
Insecticide spray treatment applied to all infested areas including crevices, under carpets and where fluff may collect. The residual insecticide is needed to kill off the larvae (woolly bears).
To prevent further infestation, it is best to check loft areas and remove any bird nests and regularly vacuum fluff and debris from carpets, floorboards, shelves and upholstery.