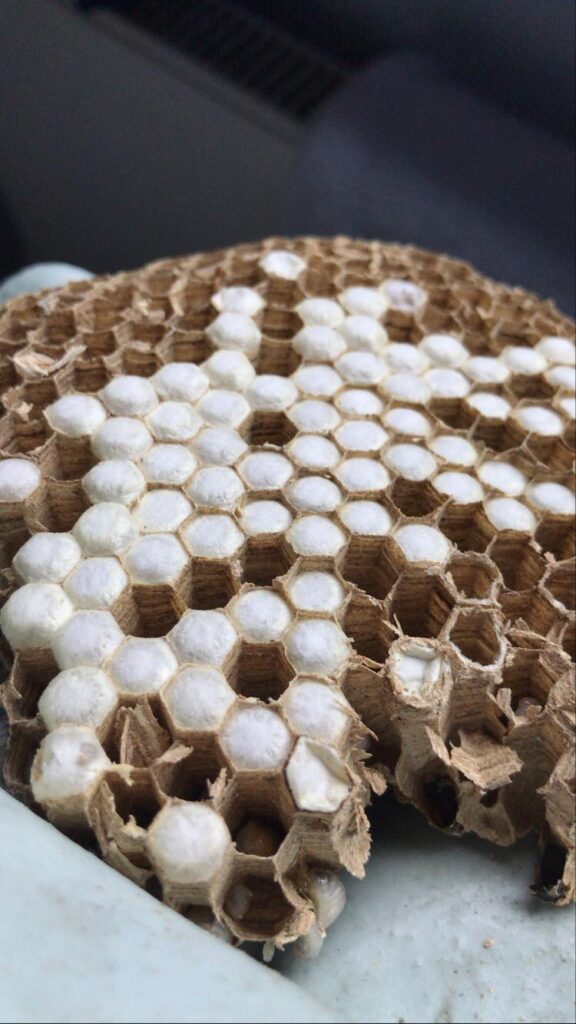 Wasps are thought of as a pest of the summer months, but in mild weather they can still be a problem well into autumn and even early winter. The life cycle of a wasp nest is only around six months, running from spring through to autumn. It's toward the end of this period that wasps nests that have established themselves in house can become a really nasty problem.
At the end of the life of the nest the young queens that will go onto to create next summers nests hatch out. These young queens need to find a nice warm secure spot to overwinter before starting to build their own nest in spring next year.
The pictures show wasps that have eaten their way through a ceiling to get from a loft into the living area underneath, possibly attracted by the heat coming up from below.
If you find a number of wasps in your house at this time of year it could be you have an undiscovered wasp nest somewhere inside or around your property. Contact St George's Pest Control for expert advice and a free quote.