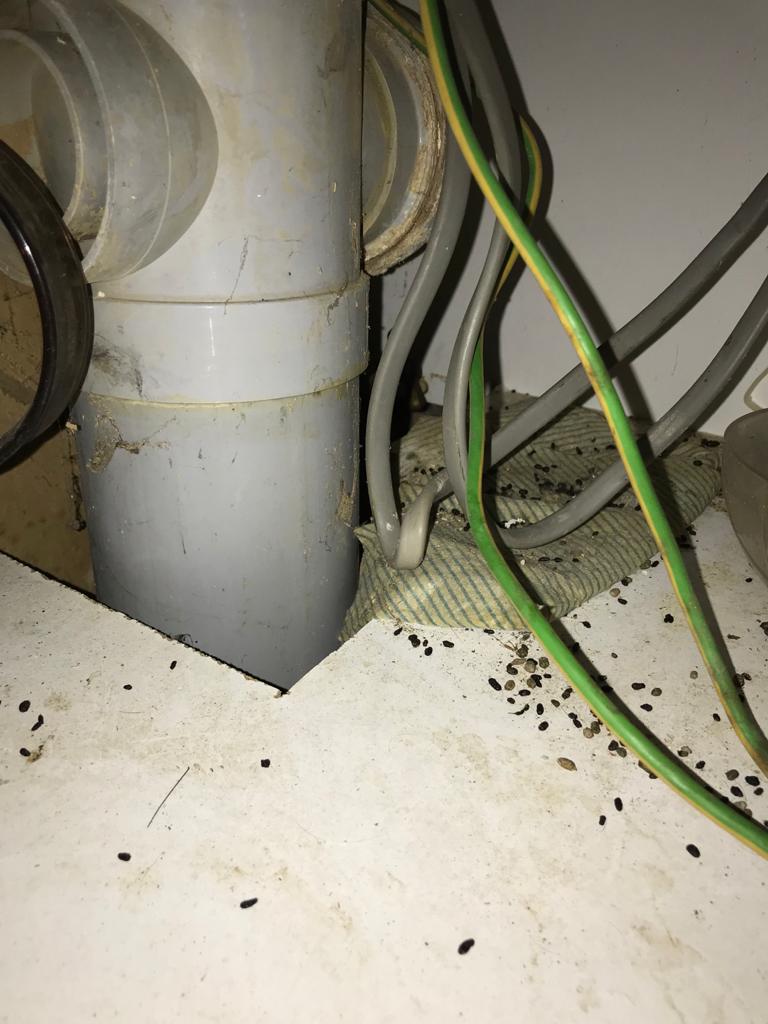 With the onset of autumn we always have an increase of inquiries about rats. In most domestic premises nearly all cases of rat infestations can be traced back to a problem with the drains in the property.
Rats commonly enter the property at or below ground level and then climb through the fabric of the building and find their way into the loft. Rats are mostly nocturnal creatures so often rat problems begin with a report hearing night time noises in the loft.
The pictures show images of rat droppings found in a loft on a recent job. If you are hearing noises in your loft at night, Contact St George's Pest Control for expert advice.