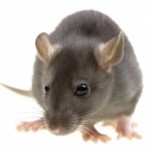 Welcome to Rat Control Great Wakering We can help with all your Rat Control Problems for both Domestic and Commercial customers.
Pest Control Great Wakering offer a reliable Pest Control and prevention service in Great Wakering. Call us for a pestfree environment whilst complying with legislative and audit requirements.
St George's Pest Control Ltd is a member of the BPCA (British Pest Control Association) and has several accreditations including CHAS, Construction line, Safe Contractor, CSCS and have been approved by the Essex County Council – Buy with Confidence scheme.
For all your Rat Control Problems and for a Rat Control Quote in Great Wakering please contact us on 01702 278024.
The Brown Rat
The Brown Rat is approx 23cms in body length with a thick and scaly tail
Blunt nose and small hair covered ears
Weighing between 150–300 grams but can weigh up to 500 grams
Mainly active at night, rats prefer to stay at ground level but can be found in loft areas and wall cavities
A rat passes up to 40 droppings a day (12mm and tapered at both ends) which are usually concentrated in one area
Healthy rats can live up to 2 years although the average life span is 1 year
Rats are capable of carrying and spreading a number of diseases

Evidence of Rats:
Droppings, footprints, smear marks & tail marks, smell & hairs, rat runs & burrows, noises in roof spaces and wall cavities at night.

Treatment:
Lockable metal bait boxes containing rodenticide baits located in external areas where rodent activity is evident. Baits placed deeply into rat burrows and covered over for safety. Rodenticide baits installed into internal areas ie lofts, basements, riser cupboards, sheds and any areas safe to do so

Treatment includes weekly follow up visits until the rat problem has been cleared. Proofing recommendations are provided to ensure rat problems do not reoccur. Dead rodent bodies are removed and disposed of through our controlled waste management system