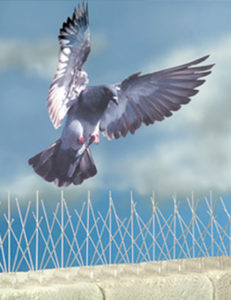 St Georges Pest Control Southend can provide a range of solutions to prevent pigeons spoiling your property. Late last summer we fitted a pigeon proofing solution to a set of apartments in the Southend area.
Pigeons were roosting and nesting on and around the properties, causing lots of unpleasant mess for the residents to clean up. We fitted netting to the apartment block which successfully prevented the pigeons from returning.
If your property is suffering from a pigeon problem, give St Georges Pest Control a call on 01702 278024 for advice and a free no obligation quote.