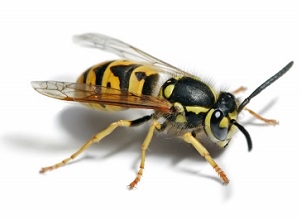 Welcome to Wasp Nest Removal We can help with all your Wasp Nest Removal Problems for both domestic and Commercial customers.
Pest Control southend is committed to providing an efficient and dependable Pest Control and prevention service in . We aim to provide a safe working environment for our customers whilst complying with legislative and audit requirements.
We have gained many customers through recommendations over the years, both from the commercial and domestic market.
St George's Pest Control Ltd is a member of the BPCA (British Pest Control Association) and has several accreditations including CHAS, Construction line, Safe Contractor, CSCS and have been approved by the Essex County Council – Buy with Confidence scheme.
For all your Wasp Nest Removal Problems and for a Wasp Nest Removal Quote in please contact us on 01702 278024.
Wasp Nest Removal
• The Wasp has a yellow and black striped abdomen and is 10-15mm long
• A Queen wasp is larger at 20mm
• The Queen Wasp makes her nest from wood (ie fence panels and sheds etc) mixed with her saliva
• Wasps larvae feed on insects, adult wasps feed on fruit and nectar
• Only the male (drone) wasp can sting
• A Queen Wasp lives for one year
• A young fertilized Queen Wasp will leave the nest at the end of the summer and hibernate over winter, emerging the following spring in search of a new nest site, thus a new wasp life cycle begins
A queen wasp will start to build a nest in the spring. About the size of a golf ball, the nest will be built in a quiet, sheltered spot such as a loft, shed, garage, within a cavity wall or under the eaves of a building.
Throughout the summer the wasp nest will grow quite quickly in size, with the number of wasps increasing. At its height a wasp nest may contain as many as 30,000 individual wasps. A mature wasp nest will require professional treatment by a qualified technician.
Treatment:
Oil based insecticide spray applied directly onto the nest. Once all wasps have been killed off the nest can be removed.
If a nest cannot be reached (ie in a wall cavity or low down in the eaves), an insecticide dust formulation is applied into the nest entrance. The entering wasps will transfer the dust from their legs and body into the nest which will eventually kill of the nest and colony.
Wasps will not re-use a nest so it is safe to leave an old nest if it is impossible to reach.
For more information please see our website at www.waspnestremoval-essex.com
Other services offered are: Wasp Exterminator, Wasp Removal, Wasp Nest Exterminator, Wasp Control, Wasp Control Price, Wasp Prevention, Wasp Infestation, Wasp nest in Shed, Wasp Nest in loft, Wasp Problem, Wasp nest in Garden, Wasp nest Removal Costs. We also cater for Wasp nests in Domestic and Commercial properties throughout .